Uncategorized
5 Things that can Damage your Phone Battery, Do not do it.
Do you often use your phone and its Battery life never last longer?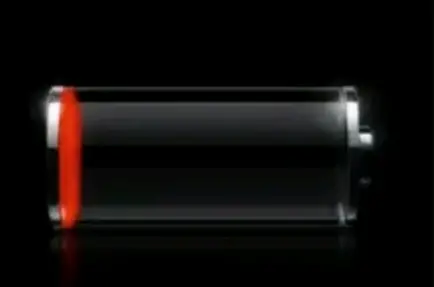 This is usually caused by something you do with your phone or carry out in
your phone while making use of it. A Brand new phone battery life can be
killed or damage slowly when you are doing the following with your phone.
1. Making Use Of The Phone While Charging.
It is just like taking the risk of getting into an accident, when you are
making a call with your phone while driving, this is the same in the sense of
using your phone while charging it, because you are killing the battery life,
due to the process the phone is going through, some people will even on the
cellular of their phone, browsing the internet while charging the phone, this
is very bad has it will not make the charging unit to increase, hence delaying
the input from the charger to the battery unit and this will damage the life
of the battery. Avoid this habit.
2. Using a fake USB Cable For Charging.
There are actually fake phone cables, that when you use it for charging your
device, the terminal will show charging, but sometimes it will take forever
before it get to fully charged, and continuous usage of this type of cable
will damage your phone battery life. The cable that is suitable for charging
is the one that can be used for connectivity, that is, the cable can be
connected to a computer system to receive and transfer data files, any cable
that can not perform this task is a fake cable and using it to charge your
device will kill/damage the battery life span. You can check this article
below to know how to detect a fake USB cable from the original.
3. Making Use Of Fake Phone Charger.
Study has shown that fake charger damage phone battery, it is frustrating
sometimes when you fully charged your phone, then you unplug it and keep it on
the table or in your pocket and you letter realise the battery drops down to
about 20%, you will ask your self, did I even make use of the phone and the
battery drops? this is due to the fake charger used, check out my post on how
to detect a fake charger from the original, the link above.
4.Too Much Background Process.
I believe you understand what background process is all about, that is too
much application running in the background in your mobile device, when these
app are not controlled, it drains the battery so fast, and hence can kill the
battery very fast, you can set up the background process to be at least one
(1) by following this steps.
Step 1: Go-to settings on your phone.
Step 2: Navigate to About phone.
Step 3: Look for where you will see Build number, and click on it 3 times,
after that you should see a notification
Saying "You are now a Developer!"

Step 4: Go-to the developer options by clicking the back button and then
navigate to where you will see Background process limit.
Click on it and choose the option that say At most 1 process.
Doing this, will terminate every app you open, when ever you stop using it,
and there by reduce power consumption which help battery life to last longer.
5. Keeping Cellular Data on While Charging The Phone

Have you ever notice this before, that when ever you leave the mobile data on
while charging, your phone do over heating? This used to happen to me before,
especially when I'm downloading some movies from the internet, I just have to
plug in my phone charger due to unstable light issue, but believe me this kill
battery life, because my previous phone had battery issue and I believe this
is one of the reason why the battery life is short, always try to keep your
phone cellular data off, when charging the phone, this will make the charging
process fast and save you less time to fully charge your phone battery.
If you found this post useful kindly use the share button above and also drop
your comment in case of any question. Don't forget to follow Utilitarian and
share this post, Thanks!